Calling all children of the 80's!  Here's an 80s themed cruise that you TOTALLY won't want to miss!  This is not like any cruise you've ever been on before.  You won't BELIEVE who's onboard! 
February 11-18, 2017
Aboard Celebrity Summit
Ft. Lauderdale, Cozumel, Grand Cayman, Ocho Rios, Cococay
The 80's Cruise features some of the biggest music acts and Artists of the decade.  Each night will feature one of the headline entertainers in the Main Stage Theatre with guaranteed seating for all.  Also, every night you will be treated to delicious dining in one of the many restaurants onboard.  So what happens afterwards?  That's easy, they open up the cruise in a festival style atmosphere where various venues and lounges will feature more music acts and Artists, themed parties and dancing, gameshows & fun with our celebrities onboard plus a lot more until the early hours of the morning. During the days when you're not enjoying the lush and tropical ports of call, there will be  a ton of events from 80s themed pool parties, Q&A Events & Music Seminars with the Original MTV VJs, Karaoke, Trivia Sessions, Video-Game Competitions and a heap more all week long!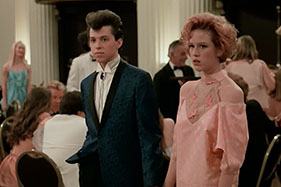 Look who will be on the ship with you:
Cheap Trick
Belinda Carlisle
Survivor
Debbie Gibson
Morris Day and the Time
Colin Hay (of Men at Work)
Berlin
 The Romantics
Men Without Hats
Farrington & Mann The Original When In Rome (UK)
Back By Popular Demand: Jessie's Girl
Original MTV VJs – Nina Blackwood, Mark Goodman and Alan Hunter
There will be so many amazing activities planned while onboard this TUBULAR cruise.  Just to name a few:
Backstage Pass – See your favorite 80s Cruise artists in live, behind-the-scenes interviews. This will give you that chance to really get to know the artist and who they are…not only on stage, but off the stage as well.
80's Music and TV – Not only will we have a 24/7 television channel in your stateroom dedicated to showing your favorite TV shows and movies from the 80s, but we will also be showing some of the biggest movies of the 1980s in our movie screening room. Join us for "Back to the Future," "Top Gun," "Ferris Bueller's Day Off," "Pretty in Pink," and many more.
Daytime on the Deck – While at sea we always keep you entertained, whether it be chilling by the pool. competing in ping-pong competitions, limbo contests, or the many other games and activities our 80s DJs and hosts have planned to keep the party going.
Let's Get Physical! – Even though our luxurious ship will have a state of the art gym, we know some of you may want to put on those leggings, Spandex and headbands and do some 80s aerobics. Oh, yes, whether you actually want to participate or just sit back and watch, this is an event you will not want to miss!
80's Prom Night – We're taking you back to that magical night as we transform the Formal Dining room into the 80s prom night formal dinner. Of course, what prom night would be complete without dancing to your favorite songs, crowning of the King and Queen of the prom and hopefully getting lucky with that special someone at the after party.
And much,  much more!
Contact me today to join this totally awesome cruise and make your reservation!  The suites are already sold out, here's what's available:
Interior Stateroom                      $2,350  per person  $244 monthly
Ocean View Stateroom              $2,750 per person    $294 monthly
Ocean View Veranda                  $2,950 per person   $307 monthly
Single – Interior Stateroom    $3,150 per person    $344 monthly
Concierge Class Veranda         $3,350 per person   $357 monthly
AquaClass Veranda                    $3,350 per person   $357 monthly
Front Room Veranda                $4,050 per person   $444 monthly
Sky Suite                                          $4,150 per person   $444 monthly
Royal Suite                                      Waitlist
Celebrity Suite                               Waitlist
Penthouse Suite                            Waitlist
(*) Monthly Price is based on double occupancy, the payment of a standard Deposit per person for that Cabin Type followed by eight payments of said Monthly Price and assumes that your reservation is completed by May 1, 2016. Monthly Prices will vary if you complete your reservation after that date.
Email me at info@CruiseTherapyTravel.com, or call 817.946.0438 and mention the 80's cruise.  I will answer all your questions and help you sail away on a Totally Rad adventure!  Invite your friends and make it a reunion!!