We've all had a challenging 2020, to say the least. Some of you may not be ready to travel yet, and that's absolutely fine, but if you are, we'd love for you to join us on our Adults Only All-Inclusive Getaway in February 2021! Grab your sweetheart, or round up your girlfriends, and get ready to have something to look forward to in 2021! If you're an adult, you are invited!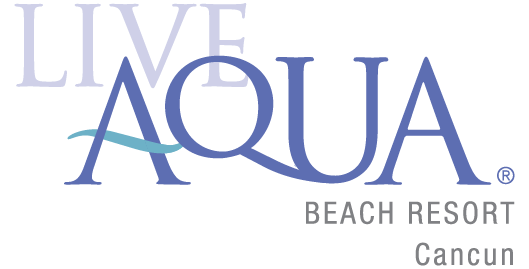 We will be staying 4 nights at the beautiful, all-inclusive
Live Aqua in Cancun, Mexico, February 19-23, 2021.
I just returned from Cancun, after visiting many properties, to learn about updated safety measures and protocols during this ever-evolving COVID era we are living. Live Aqua has implemented their new, extensive "Travel with Confidence: the safety, hygiene, and flexibility you need to stay with us again." program. Click the picture below for a full rundown and details of procedures.
Can you imagine relaxing in your cabana feeling the warmth of the sun, while the ocean waves beckon as they meet the shore? Now is the time to book because airfare to Cancun is the lowest I've seen in years! Our group rates make this a very affordable get away!
View my tour photos from our visit on September 3rd, 2020, below. If you click on the pictures in the Facebook album, you'll find full descriptions of each.
Our very special Group Package for 2 adults includes:
Round-trip non-stop flights to Cancun on American Airlines
Round-Trip non-stop airport transfers in Cancun
Cancel For Any Reason Travel Protection
4 Nights in an Aqua Club Ocean Front King (or Double) Room, pictured below. Aqua Club rooms have prime locations, private check-in and access to the Aqua Club lounge and more!
Group Package Price for 2 Adults with the above inclusions
from DFW is just $3,193* (contact me for departures from other cities)!
Does this sound exactly like what you need right now? We would be excited to have you with the group! We must book NOW while the prices are low!
This chair has your name on it.
If you would like a personalized quote for our Adults Only Getaway to Live Aqua Cancun, please fill out my Vacation Request Form, email me at info@CruiseTherapyTravel.com, or call 817.946.0438, and I will help you make it happen!
*All prices include all taxes and service charges. This rate can change at any time, and is current as of Oct. 24, 2020. Lower priced non-Aqua Club rooms are also available if this doesn't quite fit your budget. Let me know and I'll provide a different room category.
We hope to see you in Cancun. Johny is waiting for us!