Divas Gone Cruisin'!
Deadline Extended until October 7th!!
Book TODAY, Sept. 30th, by 6pm, and pay only $50 deposit per person!
4-Night Girlfriends Getaway 
 January 21-25, 2016
Carnival Freedom Departing from Galveston, TX

We have the kids successfully back to school, now it's time to schedule some "me" time!  Grab your girlfriends and join us for a 4-night, fun-filled Mexico Cruise and girlfriends getaway aboard the newly refurbished Carnival Freedom out of Galveston, TX!
Imagine this.  Feeling the stress melt away as you get a hot stone treatment in the spa, dining while being serenaded by an orchestra of waves, waking at the hour of your choice and strolling to the adults-only serenity deck.
No homework. Having fun with your girlfriends at the piano bar, karaoke, 70's dance club.  Or watching a movie under the stars in the giant Seaside Theatre on deck.

No cooking.   Grab a burger at Guy Fieri's, Guy's Burger Joint or the greatest tacos and burritos this side of the pier at BlueIguana Cantina.  Or would you rather be served a 3-4 course meal in the dining room?
Take your pick.  It's all included in your cruise fare.

Interested yet?   Here are the details.
Carnival Freedom will sail a 4-night itinerary from Galveston, TX with 2 relaxing days at sea and 1 day in Cozumel, Mexico.
While you are in Cozumel, you will have an optional Beach Day and Culinary Class*.  The object is to learn how to make a 3-course Mexican dinner. Each step of the way you will enjoy the entertaining demo, then apply the lessons personally.  The bonus:  it's a useful recipe to take home with you for entertaining!
There is a scrumptious dessert of plantains caramelized with cinnamon and sugar and drizzled with a chocolate and tequila sauce.
And an open bar throughout that includes purified bottled water, draft beer, assorted soft drinks, juice, mixed drinks with tequila, mezcal, brandy, rum, vodka such as margaritas, piña colada, rum punch, daiquiris assorted flavors, American coffee, Mexican wine.  Ahhhh yes!
The second part of your day in Cozumel will be spent at the beach. You can enjoy your free time swimming in the turquoise waters of Cozumel, sunbathing on the sandy beach, or plunge into the Floating ocean Park or waterpark.
Are you interested? 
Your 4 night cruise will include:
Bon Voyage Champagne & Chocolates
$50 onboard credit per stateroom (use it for drinks, spa, anything you want!)
Optional All-Inclusive Culinary Class and Beach Day in Cozumel*
Meals with group dining and girlfriend conversations
Onboard entertainment
Plenty of time to relax without the kids!!
All port fees and taxes
Prices:
Interior Stateroom – $412.56 per person, based on double occupancy**
Oceanview Stateroom – $457.56 per person, based on double occupancy**
Balcony Stateroom – $597.56 per person, based on double occupancy**

$150 Deposit per person is due by October 7th.
***Book Today, Sept. 30th by 6pm and pay only $50 per person deposit!***
There are limited staterooms available at these group package prices!
3 and 4 guest staterooms are also available.  Contact me for pricing!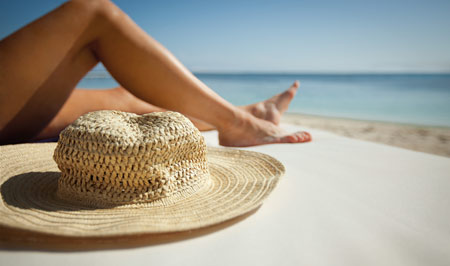 If you would like a personalized quote, please fill out my Vacation Request Form, email me at info@CruiseTherapyTravel.com, or call 817.946.0438, and I will help you and your girlfriends sail away!
*Culinary Class and Beach Day requires an additional fee of $75, includes round-trip transfers from cruise pier, 90 minutes cooking, talking, and entertainment, 60 minutes of dining pleasure, 90 minutes enjoying beach time,  domestic open bar throughout as described, entrance to the water park and many of the activities.
**Price includes cruise fare and all port fees and taxes.  Does not include gratuities of $48 per person which is added to your onboard account.  $150 per person deposit is due by September 18th.  Final payment will be due on November 23, 2015.  Minimum of 5 staterooms required in the group to receive some of the amenities.